BLENDER.COM INTERVIEW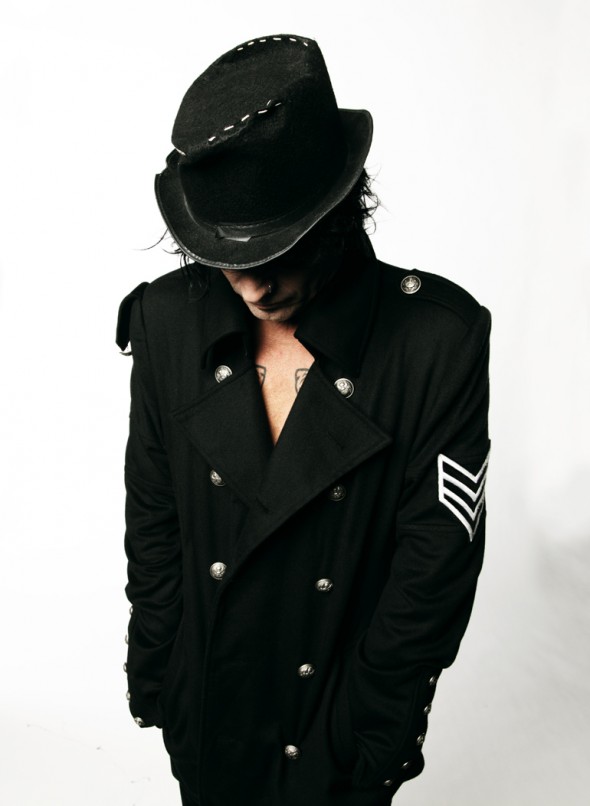 When Tommy Lee decided to make another Methods of Mayhem album, he quickly realized he had a difficult task ahead: How to top a platinum debut album (released in 1999) that boasted appearances by Snoop Dogg, Kid Rock, George Clinton, Lil Kim, and others? The answer, initially suggested half-jokingly, soon became obvious: Collaborate with the world.
"The world" meaning anyone with an Internet connection and a means of recording music, however professionally or crudely. Last year Lee posted stems of basic instrumental tracks online via thepublicrecord.com. Potential collaborators—anyone—were invited to take those tracks, be inspired, and record their own contributions. There were no guidelines; anything was welcome. Anything and everything was what was submitted, and Lee, along with producer Scott Humphrey, listened to it all: the good, the bad, and the mind-blowing. The best submissions were integrated into the completed cuts, resulting in A Public Disservice Announcement, an undeniably unique album, and one that Lee is clearly proud of.
BLENDER: Inviting the world to contribute to A Public Disservice Announcement … where did the idea come from?
LEE: It's all the original Methods of Mayhem album's fault! The first one was loaded with a bunch of my friends, artists, and guest stars: Fred Durst, Kid Rock, Lil Kim, Snoop Dogg, Wu-Tang, Crystal Method, George Clinton… it was this cool event record with a bunch of collaborations.
Well, here we are 10 years later, and I'm thinking, "What's this one going to be?" It's gotta be something special, otherwise it's just another record out there. So my producer Scott [Humphrey] and I were talking, thinking, "Man, how rad would it be to make a record with the whole world?" I thought it would be the coolest thing. Of course, everyone around us thought we were on crack—it had never been done before. But I knew I had to do it.
CLICK HERE FOR COMPLETE INTERVIEW