EVENT RELATED POSTS
---
Tommy Lee & DJ Aero – Moodswing – Wilmington, DE – Feb. 7, 2014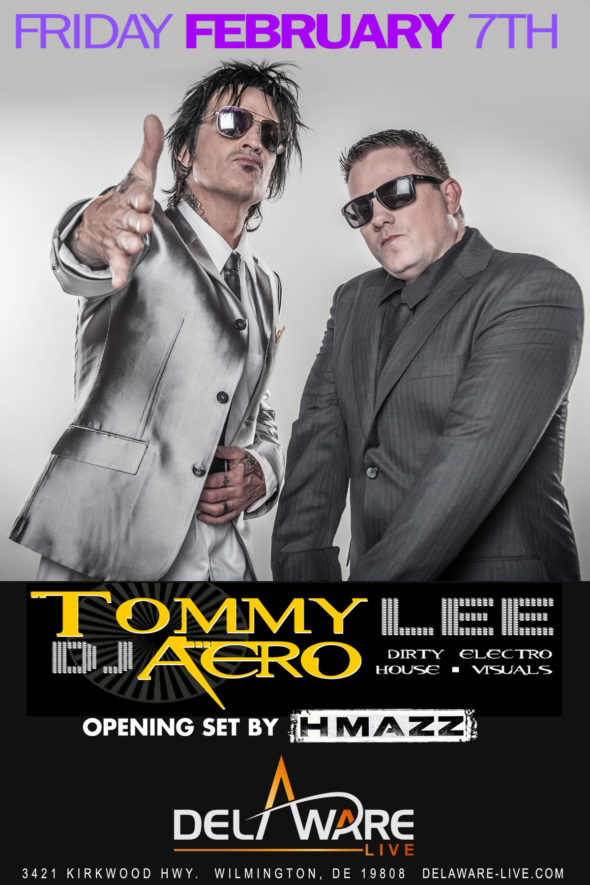 Moodswing Niteclub
Phone: (610) 476-1936
3421 Kirkwood Hgy Wilmington, DE 19808 United States
Website:
http://www.moodswingde.com
Tickets:
http://moodswing.ticketleap.com/tommy-lee–dj-aero/
---
Tommy Lee & DJ Aero – Beta Nightclub – Denver, CO – Feb. 8, 2014
DETAILS: http://www.betanightclub.com/event_details.php?id=1037
TICKETS: http://wl.flavorus.com/event/Tommy-Lee-and-DJ-Aero/226500?afflky=betanightclub
---
Tommy Lee & DJ Aero – Hard Rock Hotel – Palm Springs, CA – November 22, 2013
---
Tommy Lee & DJ Aero – Lunar Massive Event – November 15, 2013 Atlanta GA
JUST ANNOUNCED: Tommy Lee & DJ Aero will be performing in #Atlanta GA on November 15th at the Lunar Massive Event along with over 40 other international artists. This is not a performance that you are going to want to miss! "LIKE" the Facebook page below for information on ticket sales, event updates and the chance to win FREE TICKETS!! Hope to see you at the event!!!
http://facebook.com/lunarmassive
---
Tommy Lee & DJ Aero @ Center of Gravity Festival in Kelowna, Canada Aug. 2-3
http://centerofgravity.ca – Center of Gravity features 3 stages, 7 sports, exhibitor villages, food vendors, sponsor exhibits, and much more. Make sure you have all the info before you show up!
Full Lineup – http://centerofgravity.ca/lineup1/2013-artists/
---
Tommy Lee & DJ Aero – Thursday March 7, 2013 at Trak Lounge Bar in Toorak, VIC Australia
Venue site: http://www.trakloungebar.com
---