TheFeast.com: SOFI Climbs The Walls At Voyeur's Skrillex Show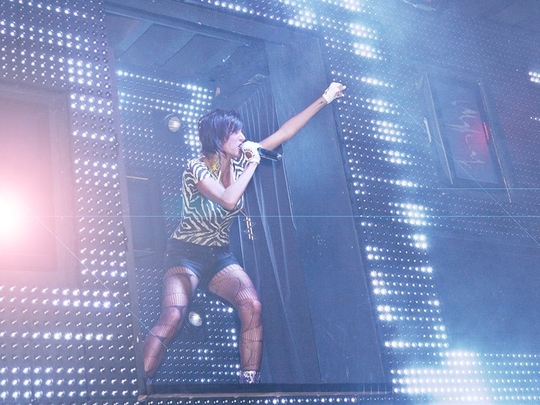 Tommy Lee was in the house at Voyeur last night with his boys Skrillexand DJ Aero, oh…and his girlfriend, Sofia (SOFI) Toufa, the super talented voice behind deadmau5's hit tracks 'Sofi Needs a Ladder' and 'One Trick Pony'. Amidst the chaos and mosh pit caused by Lee and Aero's DJ set, the songstress actually did find a ladder, hoisting herself onto Voyeur's enormous L.E.D. wall to blast out her vocals while the thousand-strong crowd did a little surfing. Insane set though it was, the singer still apologized for not treating the crowd to her brand-new song with Skrillex, citing computer malfunction.
Tonight's Round Two is already sold out, but if you're one of the "lucky" ticket holders, you can get a preview of the seizure you're likely to suffer here.