TOMMY LEE & DJ AERO!!! 18+ HALLOWEEN PARTY!!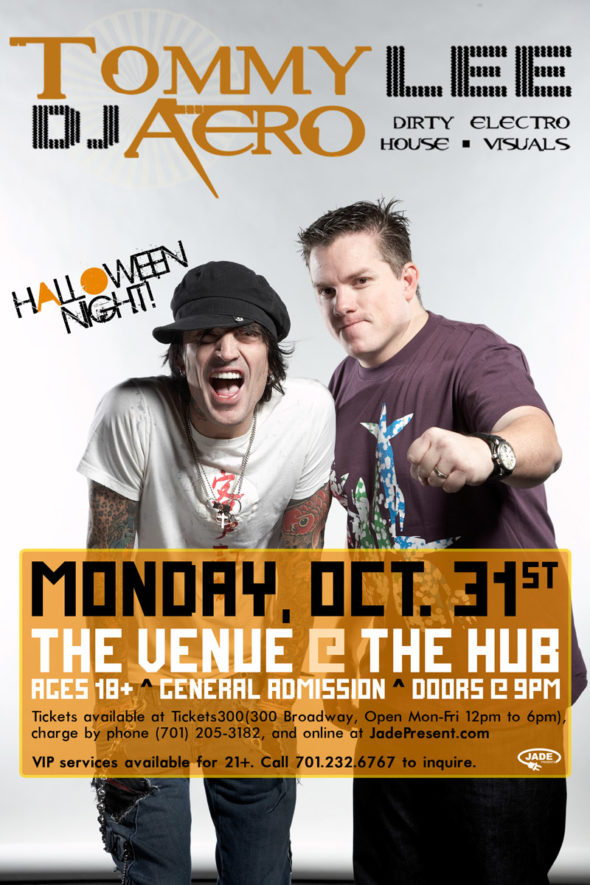 701.232.6767 – 2525 9th Ave S. – Fargo, ND 58103
http://www.thehubfargo.com/event/263/
This entry was posted on Sunday, October 23rd, 2011 at 3:28 am and is filed under Tommy Lee & DJ Aero . You can follow any responses to this entry through the RSS 2.0 feed. You can leave a response, or trackback from your own site. You can skip to the end and leave a response. Pinging is currently not allowed.