Tommy Lee & DJ Aero – Dive Day Club @ Harrah's Resort – Valley Center, CA – May 24, 2014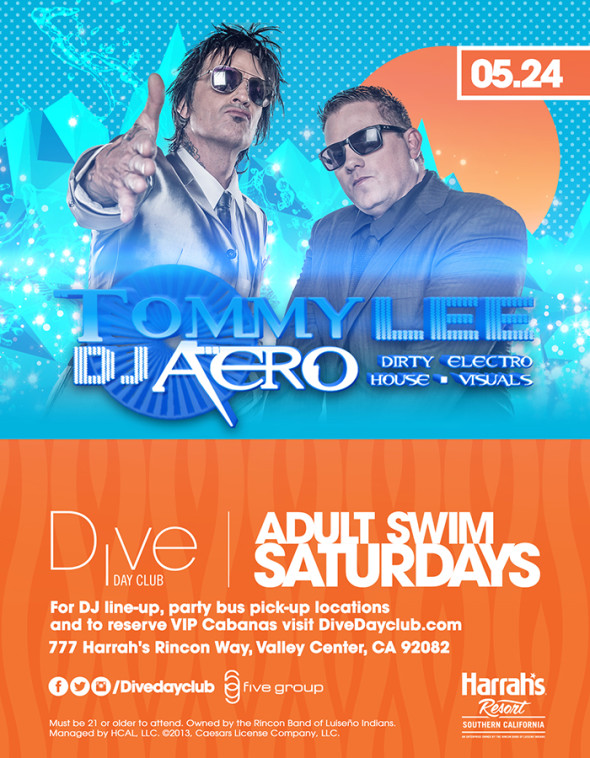 Address: 777 Harrah's Rincon Way, Valley Center, CA 92082.
Phone: 619-273-5865
Web Site: http://www.divedayclub.com/
Tickets: https://www.dayclubtickets.com/event/MemorialDayWeekend
This entry was posted on Saturday, May 10th, 2014 at 2:23 pm and is filed under Events . You can follow any responses to this entry through the RSS 2.0 feed. You can leave a response, or trackback from your own site. You can skip to the end and leave a response. Pinging is currently not allowed.