Tommy Lee & DJ Aero – Lunar Massive Event – November 15, 2013 Atlanta GA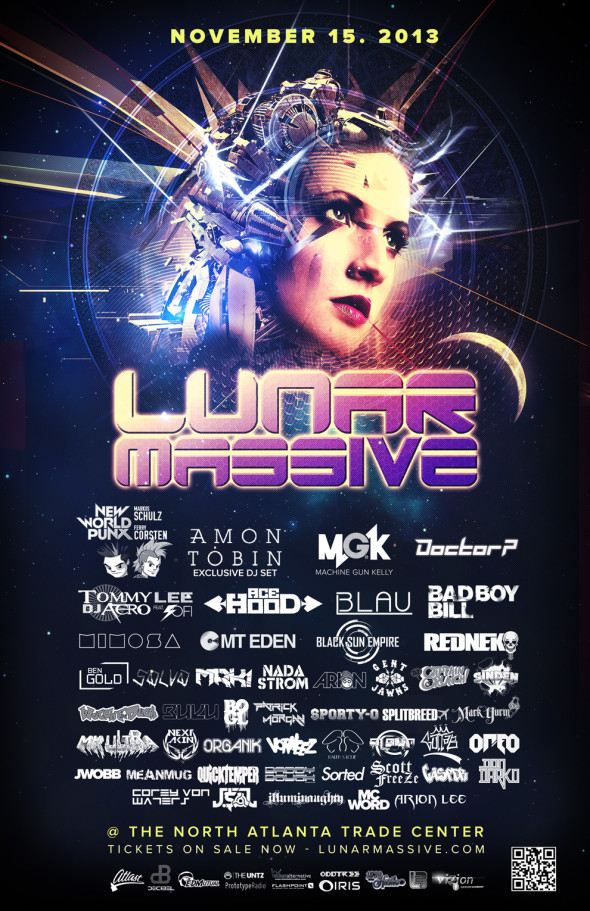 JUST ANNOUNCED: Tommy Lee & DJ Aero will be performing in #Atlanta GA on November 15th at the Lunar Massive Event along with over 40 other international artists. This is not a performance that you are going to want to miss! "LIKE" the Facebook page below for information on ticket sales, event updates and the chance to win FREE TICKETS!! Hope to see you at the event!!!
http://facebook.com/lunarmassive
This entry was posted on Friday, October 4th, 2013 at 4:12 pm and is filed under Events, Tommy Lee & DJ Aero . You can follow any responses to this entry through the RSS 2.0 feed. You can leave a response, or trackback from your own site. You can skip to the end and leave a response. Pinging is currently not allowed.