Tommy Lee on Cover of Drummer Magazine France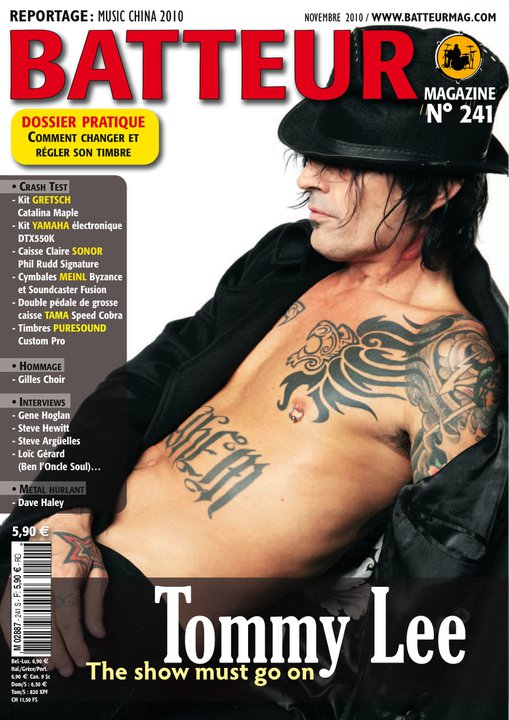 Drummer No 241 – November 2010
The rock icon
(Translated) The bad reputation of Tommy Lee was a regular in the press "people" and the tabloids of all kinds. But this should not make us forget that this drummer, whose name is inseparable from that of Mötley Crüe, is primarily a talented musician. Known for both his shot beyond reproach for his powerful groove, Tommy has an energy that seems inexhaustible, and he puts to good use in his project, Methods Of Mayhem. Drummer for Mag, he agreed to come back in detail on the new album, a cake uninhibited mingling cleverly hip-hop, metal, pop rock and electro.
Manuella Fall
Editor

http://www.batteurmag.com/content.php?content.7