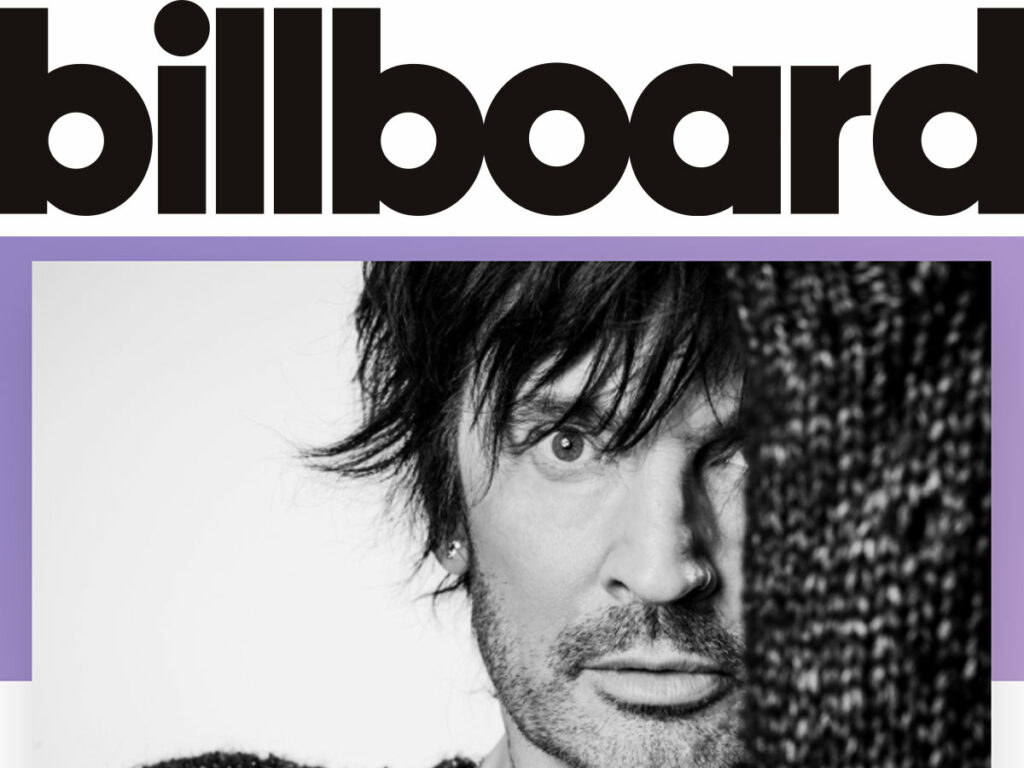 The Mötley Crüe drummer's third solo album, due Oct. 16, is packed with multiple guest collaborations
Mötley Crüe's Tommy Lee has been known as a wild man of nearly 40 years' standing at this point. Leave him to his own devices, however, and things get even crazier — creatively.
Evidence his rap-rock band Methods of Mayhem, for instance, or a brief tenure with alt-rock veterans Smashing Pumpkins. And then there are guest collaborations ranging from Richard Marx ("Streets of Pain") to Rob Zombie ("Meet the Creeper," "The Ballad of Resurrection Joe and Rosa Whore"), and stops with The Bloody Beetroots ("Raw") and Post Malone ("Over Now").
On Oct. 16, Lee will release Andro (Better Noise Music), his third solo album. Recorded at home "inside my weird little bubble" during what he says was a two-year period, the 13-song set offers a survey of the genre-hopping Lee likes to do when he's not on Crüe duty. The album spans industrial rock, hip-hop, funk, Afrobeat, EDM and other electronic styles, with the odd pop hook thrown in. It also finds Lee playing nice with others, mostly such up-and-comers as Lukas Rossi (singing on "You Dancy" and a languid cover of Prince's "When You Were Mine"), Mickey Avalon, Killvein, Push Push, King Elle Noir and Brooke Candy, while Post Malone repays the favor via, appropriately, Lee's remix of Post Malone's "Tommy Lee" track with Tyla Yaweh.
There's not a lot of shouting at the devil during Andro, but there is plenty of unapologetic musical muscle flexing that shows Lee spends his time well when he's not hanging upside down from a drum kit. Below, Billboard talks with the rock icon about his new solo set.
What did you set out to do with Andro?
I didn't really set out to do anything except to write some music. It was a two-year process. The Mötley tour, the Final Tour, was wrapped up, and we weren't really ever going to play again, so I was kind of just doing my thing and this really turned into something unplanned and authentically, magically cool. I started working on music, and all of a sudden, I had this body of work with a bunch of male energy and female energy, and I was like, "This is f–king amazing." I don't know how it happened. It just happened. [Laughs.]