With a bold new solo album out, we catch up with the Mötley Crüe drummer about transcending conpartmentalization
By: Katherine Yeske Taylor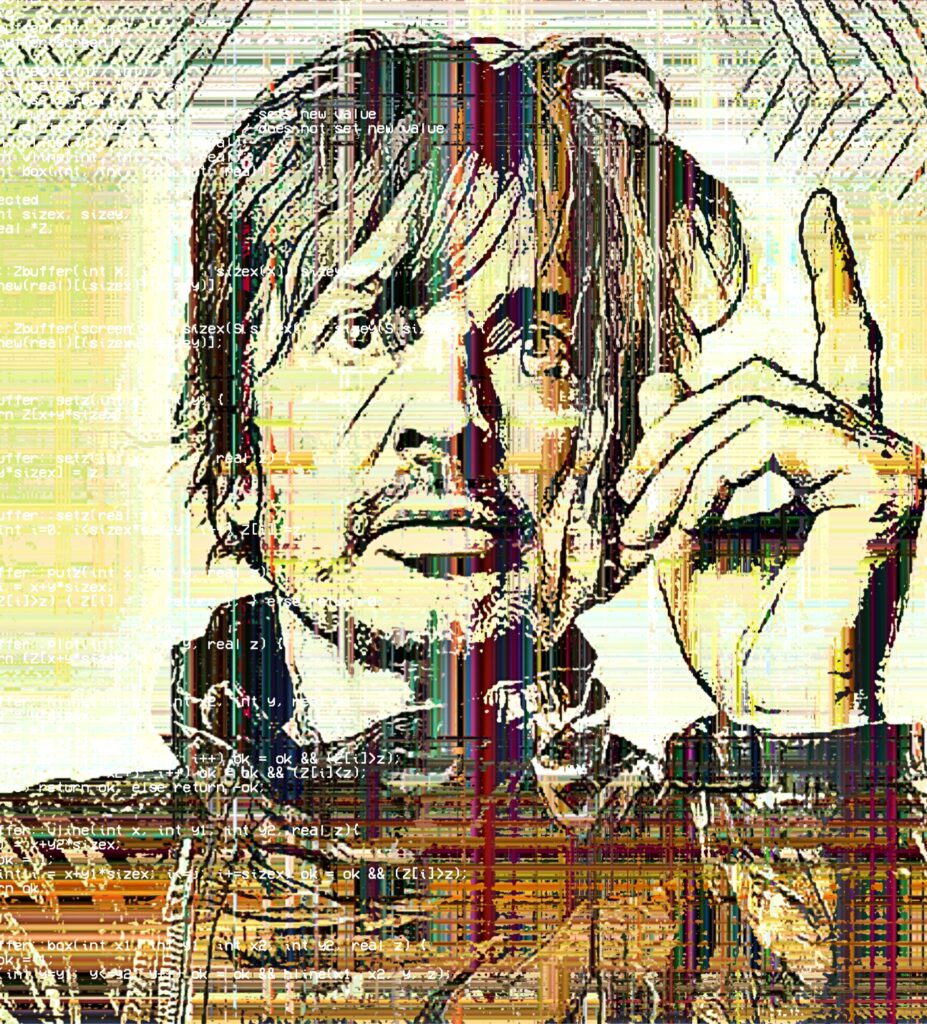 Tommy Lee is renowned for his work as Mötley Crüe's drummer – but when it comes to his endeavors outside that band, he reveals a dizzying degree of musical diversity.
With his third solo album, Andro (out now on Better Noise Music), the songs veer from hip-hop funk to electro and even dream pop (and beyond). On a Zoom video chat from his Los Angeles home, he explains that he has long demonstrated a much wider range than the hard rock that first made him famous.
"Ever since my first solo efforts, I've always done genre smashing hybrid kind of stuff," Lee says, noting this has been the case with both Methods of Mayhem, the band he formed in the late '90s (they released their self-titled debut album in 1999), and then with his solo career starting with Never a Dull Moment, in 2002. "So it surprises me when people are expecting a rock album because I don't think I've ever made a full-on rock album [outside of Mötley Crüe] – it's always been eclectic."
Lee is pleased that Andro continues this tradition. "It's a wild record, right?" he says with a laugh. "It's all over the place. I feel like there's something super rad for everyone on the record." Lee wrote the music, then handed the vocal and lyrical duties over to guest artists such as Post Malone, Sholly Horroh, Mickey Avalon, PLYA, King Elle Noir, and Lukas Rossi0, among others.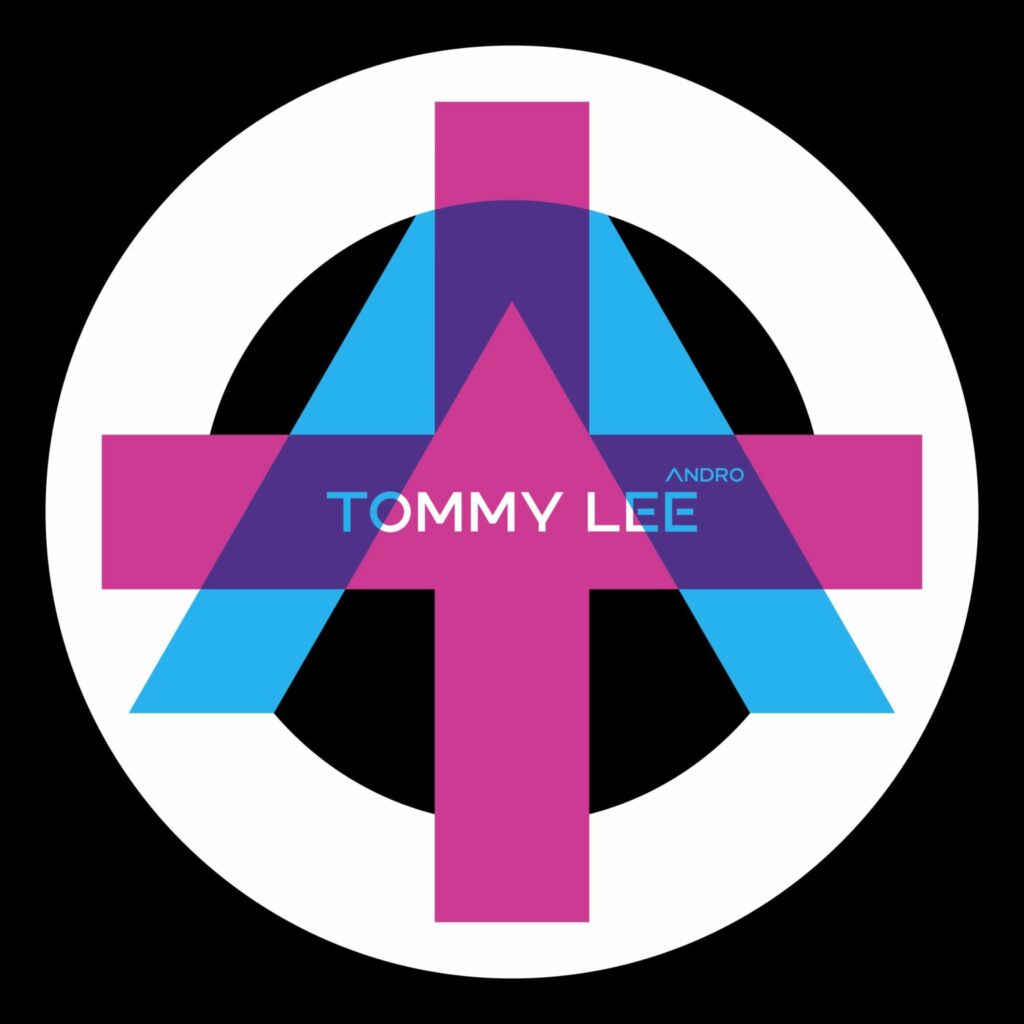 Andro delves even deeper into exploratory territory than Lee's previous efforts because this time, he has divided up the album into male and female sides, as he happened to have enough guest vocalists from both genders to split it in this way. "I love the male and female energy from side to side," he says. "I don't think anyone's ever done it, that I know of. Hence the name Andro."
This unusual male/female split, Lee says, "was purely by accident." The idea to set it up this way came to him when he had grown frustrated while trying to sequence the finished tracks, but no order he tried seemed right. "I was like, 'What the fuck is happening? Why isn't it playing down how I feel it?' Until I separated all the male and female energies out in tracks, and that was it. I was like, 'This is what it's supposed to be!'" he says.
Some of the guest vocalists are hugely famous, others are relatively unknown, but Lee is equally enthusiastic about all of them. For him, choosing collaborators for an album comes down to artists he personally enjoys, and who he believes will best serve the song. "I keep a list of people that I've always wanted to work with, or [I'm] attracted to something that they've done. And as I'm writing and the song's coming together, I immediately go, 'This would be perfect for so-and-so.' I just love how the music dictates what it needs to finish it, and then I go for the artist that I think will complete the track."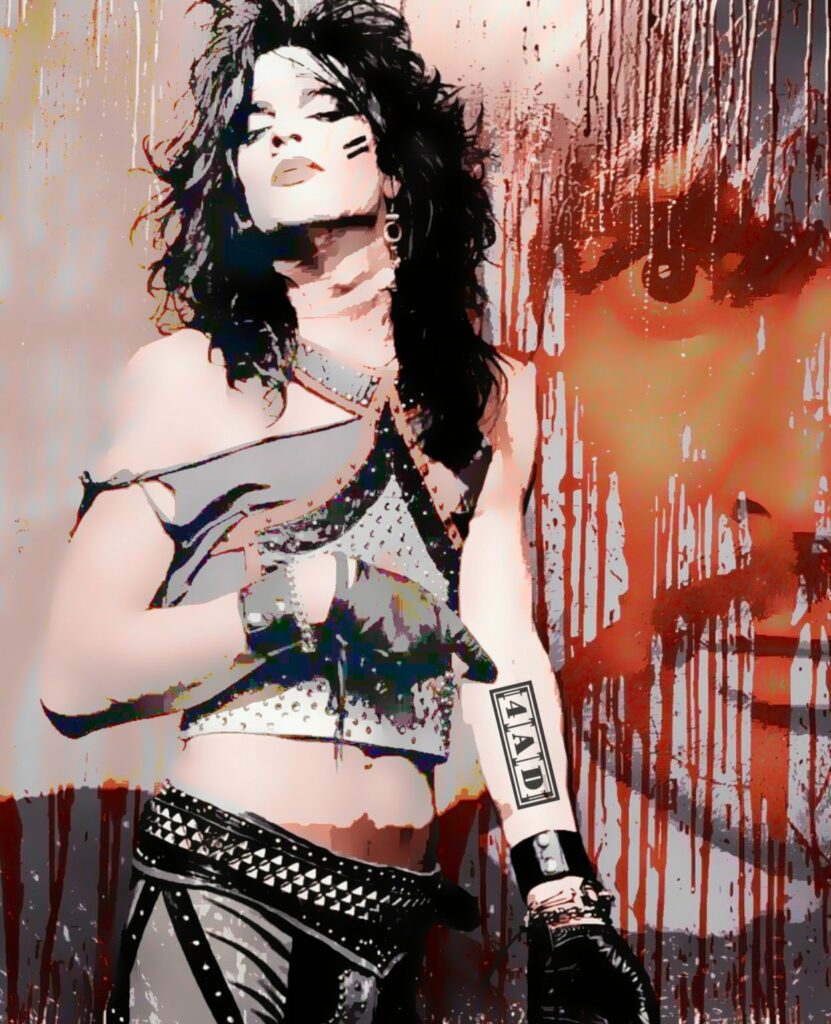 Once Lee brings in an artist, he says he takes a hands-off approach to their lyrics. "I feel like I want the person singing and delivering the song and the melody to feel it, and I don't want to ever force what I hear – although I will give ideas and things like that," he says. "But as far as lyrics and that stuff goes, I prefer that the artist does what the song makes them feel like."
As for his own part of the songwriting process, Lee says that he takes an open-minded approach. "I don't really have a method," he says. "It always comes differently, which is kind of cool – but it's also random. The weirdest shit will inspire me. I'm inspired by so many different things. I'm inspired, obviously, by music. Sometimes I'll hear a weird sound and that will inspire me. Some real-life incidents. All kinds of things."
Lee says he felt particularly energized as he wrote Andro because he'd been careful to recharge before starting to work on it. "Prior to making the record, I literally took a year off. It was 2016, the Mötley tour was over, and I was like, 'That's it, I'm going to unplug. I don't want to hear music. I don't want to think about it, talk about it, [or] listen to it. I just want to reset.' And I did that. I took a year off and I literally hit the reset button – and all of a sudden, I started coming up with all these ideas."
Lee laughs as he looks back on that year – because now, of course, everyone in the world is being forced to isolate and reset, thanks to the current COVID-19 pandemic. He is taking a positive outlook on essentially having to take an involuntary break after his own self-imposed one, though. "I've been writing like crazy because there's nothing else to do," he says. "I'm inspired constantly, and having a studio at my house, I'm always down there making new stuff. So I have another record almost ready! It's along the same lines: it's all over the place. There's some really wild shit. There's some beautiful stuff."
This compulsion to create music, Lee says, has been in him for as long as he can remember. "Music always brought me joy. I know I was born to do this," he says. "Ever since I was around two years old, the terrible twos, I was getting into everything. My parents said that as soon as I was tall enough to get into the drawers and pots and pans I would pull all that stuff out and just start banging on everything in the kitchen. My poor parents! I drove them fucking crazy." He soon began taking lessons, learning to play the piano and guitar as well as the drums.
It wasn't long before Lee, who grew up in Los Angeles, was joining bands and becoming known on the famed Sunset Strip club circuit. When Mötley Crüe released their 1981 debut album, Too Fast for Love, they immediately established themselves as one of the biggest names in the metal scene. Multiplatinum album sales followed thanks to hits like "Dr. Feelgood," "Without You," "Girls, Girls, Girls," "Looks That Kill," and many more. In recent years, the band has still sold out arenas around the world (with another tour planned for 2021). Given the band's hard-partying reputation throughout their four-decade history, Lee says that people might be surprised at what went into making their career turn out this way, though.
"A lot of people are like, 'You must have the raddest life!'" Lee says. "Well, let me tell you something: yes, I do…but also, there is a lot of work. A lot of dedication. A lot of luck. Talent. There's timing. There's so many things involved to be successful at it. It's not easy. All the stars have to be lined up when you're trying to get it together. There's so many fucking talented musicians out there that you and I probably never even heard of because a few of those elements haven't come together for them. There's so many moving parts. I'm grateful and lucky that a lot of those moving parts all landed in one place and sent me on my journey."
When asked what it is about the music he's made that makes it connect so strongly with fans, Lee grins and shrugs. "That's a pretty loaded question," he says amiably. "There's something with Mötley, something very special that the four of us do together that a lot of people love. That's hard for me to explain – I guess you'd have to ask somebody else why that is. I don't know."
Happy as Lee has been with what he has created with Mötley Crüe, he says he's also glad he has his solo career as an additional creative outlet because it enables him to tap into a different aspect of his artistry. "In my band, you've got four chefs in the kitchen, [but] when I'm doing my thing, there's no other chefs and I don't have to ask anybody's opinion. I call it my adult sandbox! I just get to do whatever the fuck I want to do, and it's so fun. There's something really liberating about that."
Now, with Andro, Lee says he's excited to share his latest musical adventures with listeners. "It was really, really fun to make," he says. "and I just hope everybody enjoys it as much as I enjoyed making it."
complete article: https://rockandrollglobe.com/hard-rock/the-alpha-and-omega-of-tommy-lee/